Outdoor development work
Gailland SA will create your garden in the Bas-Valais and the centre !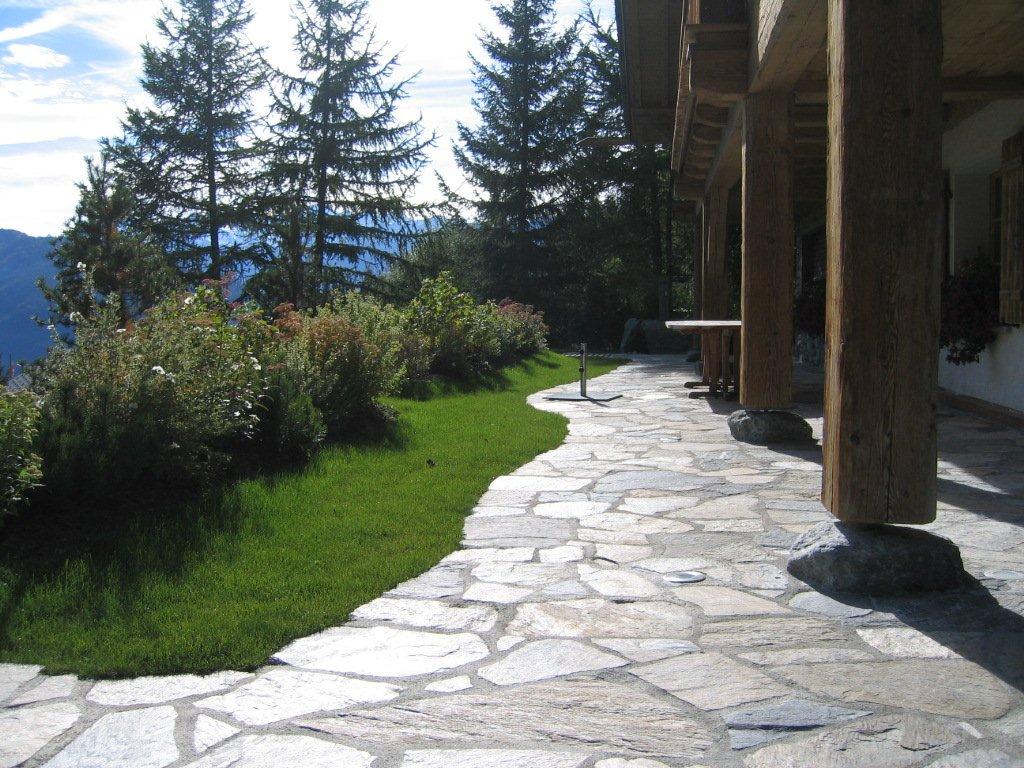 Paving, terraces, fences and plant beds
Based in Le Châble, near Verbier, Gailland SA will manage any landscaping work: from rock fill to plant beds including the use of natural stone. Garden fireplaces and pond management are also part of the landscapers' range. 
Ask for a free estimate with no obligation from Gailland SA.
Outdoor development work :
Creation of a communal, joint ownership or private garden
Resurfacing in natural stone (flagstones, paving, steps and walls)
Rock fillings and various retaining walls
Table, bench and fountain in natural stone
Garden fireplaces
Construction of streams and ponds
Fences and gates in all shapes and materials
Survey and creation of automatic or manual watering systems
Installation of automatic barriers
Recreational and sporting areas
Maintenance of green spaces
Planting of trees, shrubs and rock gardens
Planters
Installation of prefabricated garages
Decorative and retaining gabions